Photographs hold the key to
some of our favourite memories.
Our scanning, renovation and printing services help you share those special times and provide an irreplaceable record for future generations.
Welcome to Amber Photographics
We are a family owned and run photograph reproduction and restoration business specialising in improving the appearance of old and damaged photos. We produce high quality prints and digital image files from scanned original photos, 35mm negatives and 35mm slides. We can also produce prints from your digital image files.
Professional Photographic Services
Our photo improvement and digital imaging services are all carried out in-house using the finest quality professional equipment and technology. After scanning copies of your original photos we produce high resolution digital images, we then carry out any improvement or restoration work you require using cutting edge techniques, finally we produce superb photographic prints or digital images.
Great choice, beautiful photographs
We can supply your beautiful photos in a wide range of printed formats, from wallet size right up to huge 24 inch wide poster size. We can also compile your photos into a superb album, or we can supply them in digital format to view on your digital picture frame, computer or TV. Your wonderfully improved photographs deserve to be seen, shared, and enjoyed. Let us help you preserve your old photos by displaying them beautifully forever.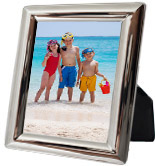 GREAT PHOTOGRAPHS
GREAT GIFTS FOR YOUR FRIENDS
We can supply your photographs in bound albums
or stylish photo frames.

THE ENVIRONMENT
We are passionate about protecting our environment.
» More information

COMPETITIVE PRICING
Thanks to our low overheads, our prices are extremely competitive.
» Read more

OUR CHARITIES
We support the community by donating 10% of our annual profits to charity.
» Find out more
©2013 Amber Photographics Ltd. All Rights Reserved.