Amber is a small family owned and run business and we are passionate about preserving, restoring and reproducing historic and cherished photographs and other images.
Our work is carried out totally in-house
All photographs are individually and expertly worked on to achieve the best results possible. We don't use any automated processes or other shortcuts.
We understand the value of your photographs
When we receive them, each photo is individually assessed and where necessary digitally scanned using professional scanners. Your photographs are then carefully processed, and printed onto top quality photo paper or digitally recorded onto CD or DVD if you prefer.
Skilled photograph improvement and renovation
If your photos require any renovation work, or retouching, we can use specialist image improvement software and advance techniques to carry out any work necessary. We can repair the appearance of water and mould damaged photos, retouch missing areas of the image, restore fading and correct shadows, backgrounds and any exposure or colour balance problems. We can also resize scanned photos and supplied digital images, crop out unwanted parts and re-touch or "airbrush" photos to suit your requirements.
Our key environmental commitments
All the energy used in our studio comes from renewable sources via Ecotricity
All our business stationery is printed using vegetable inks on 100% recycled FSC certified paper
Environmentally sound products and processes are used wherever possible
We are part of Epson's ink cartridge recycling program
All studio waste products are recycled where possible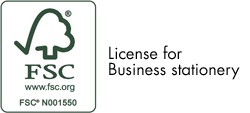 10% OF OUR ANNUAL PROFITS ARE DONATED TO CHARITABLE CAUSES
For more information about our supported charities, please click on their logos

PhotoVoice an award winning charity that is bringing positive social change for marginalised communities.